Amazon has expanded its high street presence in the UK with the launch of Amazon 4-star, its outlet in the Bluewater shopping centre. We take a look at how Amazon 4-star works, as well as listing 3 ways for independent retailers to overtake Amazon's physical stores.
Why is it called Amazon 4-star?
This somewhat unusual name is because the retail store sells around 2,000 of its most popular and highest rated products, with every item rated four stars or higher by customers. While it is the first outlet in the UK, there are more than 30 already thriving in the US.
What products does Amazon 4-star stock?
Amazon 4-star features a range of products, from consumer electronics and homewares to books and toys. The products sold instore are designed to replicate purchasing trends of online customers.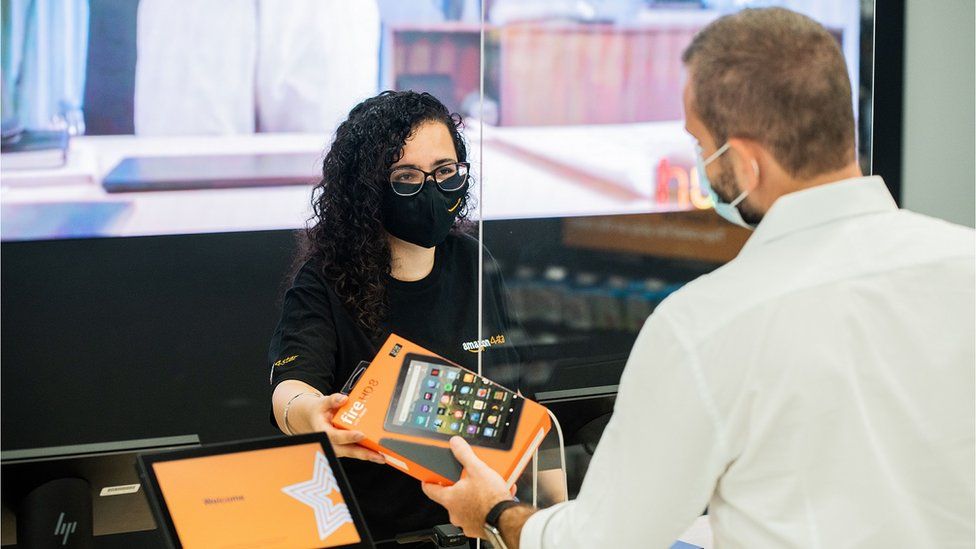 Amazon's approach to omnichannel retail
Amazon 4-star is designed to bring the online experience into the physical world, using data and analytics to determine the range of products sold instore. It allows those that do not have Amazon accounts to purchase, growing the brand's reach significantly.
Demonstrating the use of consumer behaviour data on the instore experience, the shop features a 'Most wished for' section, presenting the products that are most popular in wish lists online.
In addition to this, their digital price tags also update themselves to ensure prices are the same instore as they are online.
What does this mean for independent retailers?
While it may be a concern to see retail giant Amazon make its mark on the High Street, Amazon's intention is not necessarily to take over from local retail. Instead, retail experts are suggesting that this is a method of reaching a new target market; those that do not want to shop online.
It is believed by many that Amazon's intention is to familiarise themselves with new customers, encouraging them to engage with Amazon online and in time, grow online sales.
Recent years have seen a significant focus on supporting local businesses, which is expected to continue, especially for retailers that offer an experience that customers cannot get elsewhere.
How can independent retailers compete with Amazon 4-star?
Independent retailers have many advantages that Amazon does not, which can allow them to remain ahead of the retail giant and grow customer loyalty.
1. Personalised experiences
While Amazon offers a very data-led, technology focused instore experience, this creates an opportunity for independents to continue doing what they do best; creating a personalised experience.
Amazon's decisions are being driven by online sales data, unlike a local shop that can speak with customers and even potentially order in specific stock upon request. This level of personalisation is difficult to replicate, particularly for larger retailers, such as Amazon, that cannot make immediate decisions and exceptions to set processes.
2. Expert knowledge
Another area that independent retailers can excel in is having expert knowledge of their stock.
Amazon 4-star stocks a range of best-selling products, but as they are updated regularly and the staff are not experts in any specific area of retail, they will have minimal knowledge of the product itself.
Independent retailers are able to learn everything about each item, allowing them to excite customers, convey information, and create a memorable and enjoyable instore experience while upselling effectively.
3. Having a niche
Amazon's instore approach means they stock a wide range of different items. This may sound a fantastic idea, however if shoppers know they are looking for a specific product, it could deter customers that don't simply want to browse.
Shops that specialise in specific areas of retail, such as greetings cards and gifts, or homewares, are more likely to attract an audience that know exactly what to expect instore.